A couple of Photos.....
Another month has gone by, and it is hard to believe that we are already this far into 2004! Time flies when you're having fun right? Well this past weekend I had a chance to take pics of a system that I hadn't seen before. Thanks to Steve (aka srfmon on Reef Central) for both building an acrylic camerabox for me AND the great dinner of BBQ ribs for Liza and I.

The acrylic camera box allows for shots taken directly into tank water and ocean water (Tidepool applications o' plenty). It was the first time shooting with it, and I will definitely need more practice! It definitely has potential to create some great photographs however, and I am looking forward to using it in the future.

Here are some of the shots taken with the camera box looking down into Steve's 60 Gallon Acropora dominated reef.

Maxima Clam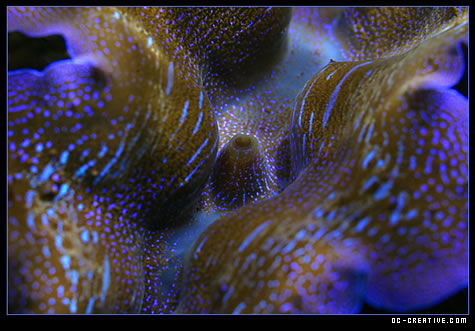 Zoanthids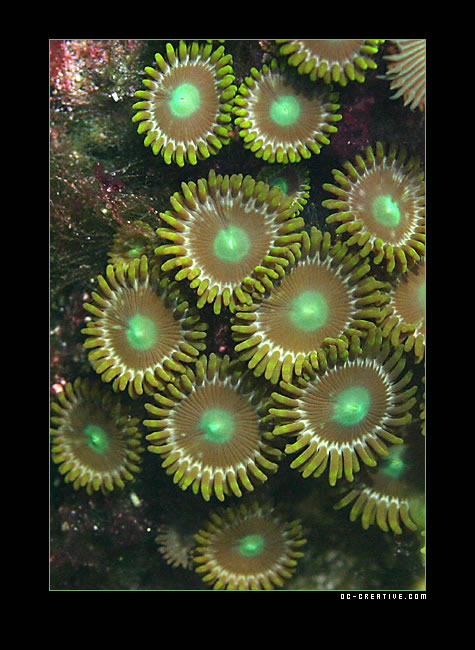 Purple Montipora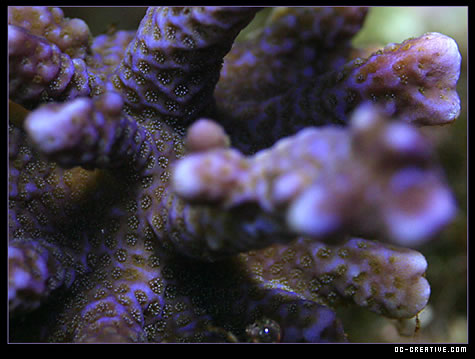 Acropora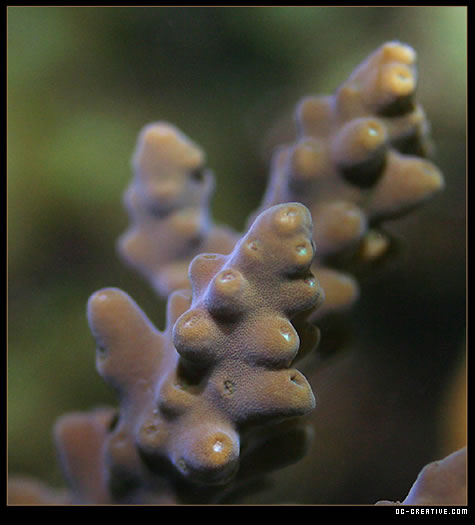 Here are a couple of fish shots from in front of the glass....

Lawnmower Blenny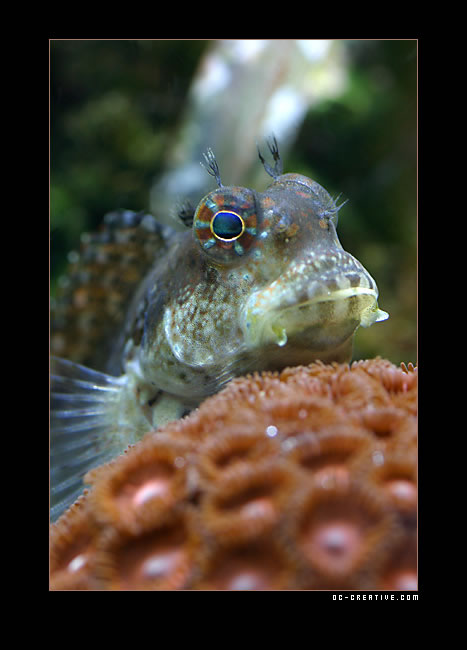 Mandarin Goby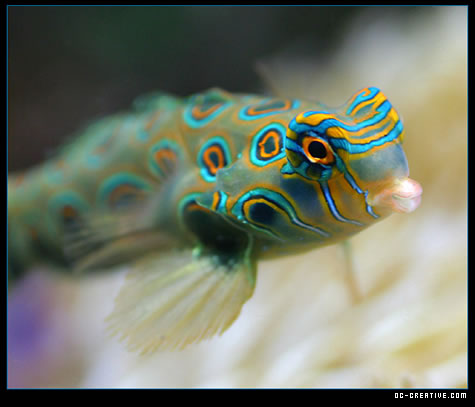 Hope you enjoyed the photos. I enjoyed taking them as always. It has been really cool meeting so many local reefers. I can't wait to meet some more, and take more photos! hehehehe.

Now about our tank, things are doing well. I am about to undergo a major fragging session. Going to get rid of alot of our GSP and Montipora which are both growing out of control at this point. We have added a couple of Montipora Capercornis frags (thanks Chris aka Sharkdude). The Monti Caps are orange and green and both doing well. I will have pics sooner than later.....Until next time, happy reefing!



Do you have questions or comments about our Minibow Reef, Nano Website or Nano News? Check out the Minibow Forum where I can respond to your feedback directly!